Some husbands give flowers...
Brian built his wife the perfect nipple.
Director Justinsuperstar tells the love story of his parents in his feature documentary The Nipple Factory
When Randi is diagnosed with breast cancer, her husband Brian, an introverted serial entrepreneur and tinkerer, embarks on a journey to restore her that is anything but ordinary. Following her successful mastectomy of one breast and later, an innovative breast reconstruction process, Brian realizes the love of his life is still feeling incomplete. Learning from everyone he can inside their small Wisconsin town and beyond, starting with the local dentist, he launches a project to build her the perfect matching nipple - a project that neither of them realizes has the power to change thousands of lives ...
The Nipple Factory is a quirky and heartwarming look at how a conservative Christian couple deals with starting a nipple prosthetic business, all while staying under the radar from their friends, church and five children.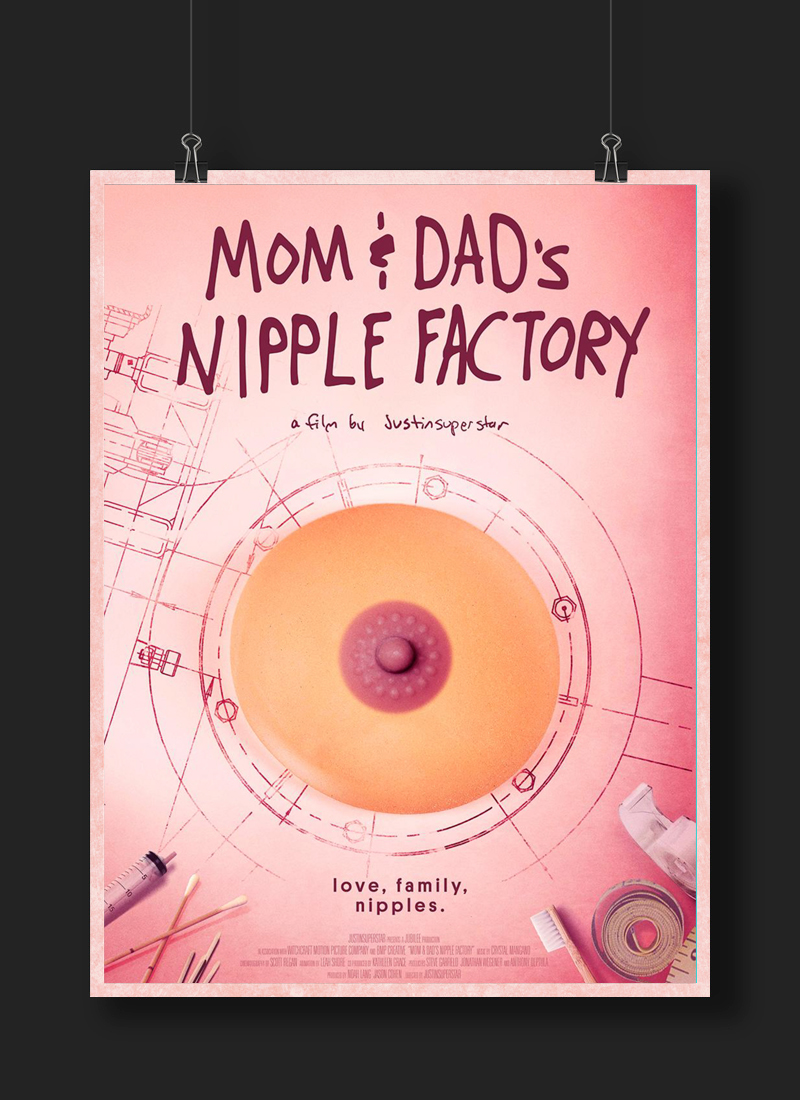 Stay in the loop!
Get updates on the film's production and release
About the filmmaker
Justin Johnson is an award-winning documentary filmmaker who has been creating popular content for TV and the web for nearly two decades.
His greatest talent lies in how he crafts engaging, down-to-earth tales which authentically explore the lives of extraordinary people. His passion for the craft has also led him to speak at the MIT Media Lab, and serve on the Filmmaker Advisory Board for the Tallgrass Film Festival. He has created for brands like Wired, LEGO, Google, Capital One, New Balance, General Mills and more.